WHY RUNLAB™
We know how to provide the best treatment for you, because we not only have a team of experts but are also runners, triathletes, adventure racers, crossfit athletes, marathoners, and track athletes ourselves.
We understand that each runner and athlete has his or her own strengths, weaknesses, structural limiters, and goals that must be considered when determining a rehab or injury prevention plan. We are staunch advocates of running for both mental and physical health, and believe everyone should be able to run. Runners need a healthcare team that not only understands running injuries, biomechanics, and how to unravel complex movement pattern issues, but who are also runners themselves and understand what it means when you say you "need" to be able to run. At RunLab™, we work with you on a running-specific treatment plan based around your individual needs. Our goal is not only that you keep training through the healing process whenever possible, but that you come out stronger on the other side with a more thorough understanding of your own body.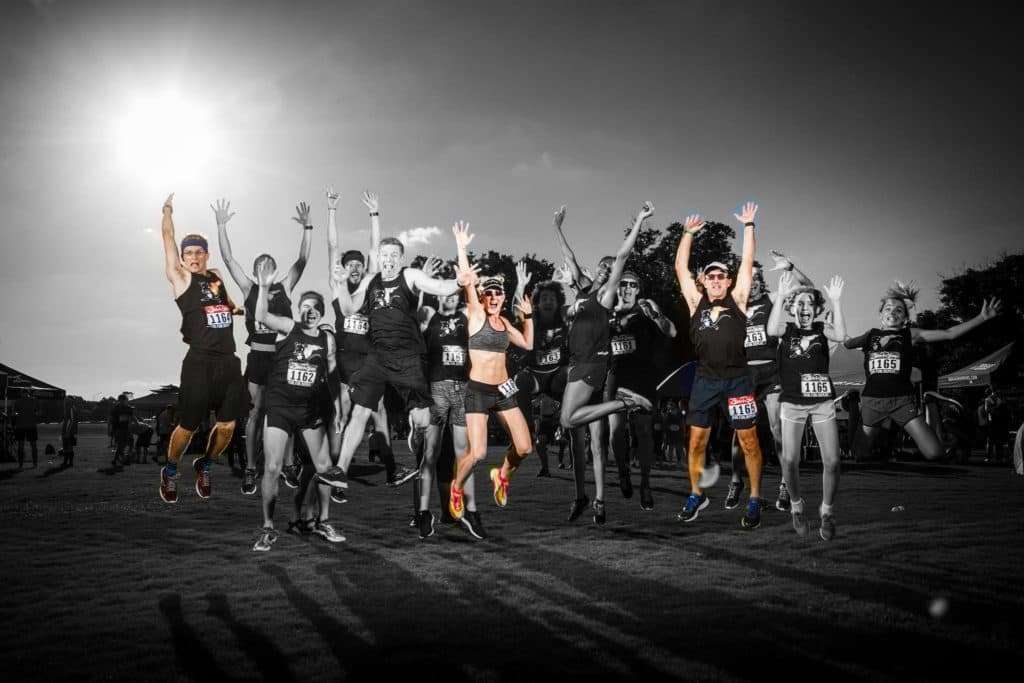 Kimberly A. Davis, DC, ART
FOUNDER AND CEO
As evidenced by permanent sports-bra tan lines earned through tens of thousands of miles running, biking and paddling all over North America, Dr. Davis understands the unique challenges of endurance athletes. She also understands firsthand how frustrating it is to be sidelined from the sport you love without proper guidance on how to get back out there.
Working as part of sports medicine teams for over a decade, Dr. Davis has dedicated her career to the study of clinical biomechanics and helping runners get back on the trails, improve their performance and enjoy running again. Tired of hearing her clients say they had been told not to run or that "running is bad for your knees" without any discussion about biomechanics, she launched RunLab in 2014 as a running-centric healthcare facility built entirely by, and for, runners.
Dr Davis and her team treat runners of every shape, size and experience level from all over the United States and have worked with Olympic & Junior Olympic gold medalists, National Champions, Elite and professional runners and triathletes, and every type of recreational runner imaginable, including brand new runners and those with special needs such as Down syndrome, cerebral palsy, autism, and a variety of movement disorders.
The RunLab team loves to tackle any and all running-related issues, from performance limiters and efficiency problems to complex or confusing injuries that have garnered the dreaded "you should just take up cycling" statement from the medical world. RunLab has grown to earn the trust of thousands of runners through performance-centric treatment plans, full body gait analysis, and a fantastic treatment team of specialists who are all dedicated runners.
Dr. Davis is a huge advocate of multi-disciplinary care and her team will work closely with a client's current physical therapist, medical doctor, or coach to collaborate on a care plan specific to the needs of the individual runner.
EDUCATION
Dr. Davis graduated Cum Laude from the University of Western States in 2008. In addition to a bachelor's degree in human biology and a doctorate in chiropractic, Dr. Davis has undergone extensive specialized training in running biomechanics, movement pattern analysis, return-to-sport protocols, clinical gait analysis, and Active Release Therapy. As part of the University of Western States Research Department, Dr. Davis worked for several years as a treating clinician and rehabilitation specialist for NIH funded low back pain research studies on both adolescents and adults and has co-authored several publications on musculoskeletal injuries in the pediatric population. She also travels around the United States teaching and lecturing on gait evaluation and clinical biomechanics and enjoys helping personal trainers, coaches, and healthcare practitioners understand how to effectively utilize gait evaluation as an assessment tool.
PERSONAL
In her late 20s, Dr. Davis moved from downhill mountain biking, cyclocross and mountaineering into the endurance world, at which time an old knee injury began to plague her training. After being told she should stop running altogether by an orthopedist in her early-30's (the impetus for starting RunLab), she promptly decided to increase her mileage, focus on her mechanics, fix her own knee, and prove a point.
Now, despite her hilariously bad swimming ability, she is a 4X Ironman and consistent podium finisher in triathlon and adventure racing. She runs 60-80 miles per week, ran her first 18:56 5K at 42 years old and has not had knee pain or any other running-related injury in almost 10 years. Her favorite races are 24-72 hour adventure races involving mountain biking, trail running, bushwhacking and kayaking, all based around navigation through the backcountry with map and compass (why yes, it IS the greatest sport in the history of ever). She is passionate about making RunLab a home for runners of every shape, size and experience level and currently sits on the board of The Arc as well as an advisory committee for building fitness programs for special needs populations. In 2017 Dr Davis and her team helped the first Down syndrome runner complete the Austin 1/2 marathon and have since launched Kayleigh's Club, one of the only special-needs running teams in the country.
In 2014, Dr. Davis married serial entrepreneur and newly indoctrinated adventure racer Jonathan Davis, and has inherited three amazing children: Gigi, Cash and most recently, a fuzzy little Jabber-puppy-wocky named Chuck. She has never met a frozen margarita she wouldn't drink and has a love-hate relationship with Ben & Jerry's…meaning she loves Half-Baked and hates when there isn't any in her freezer.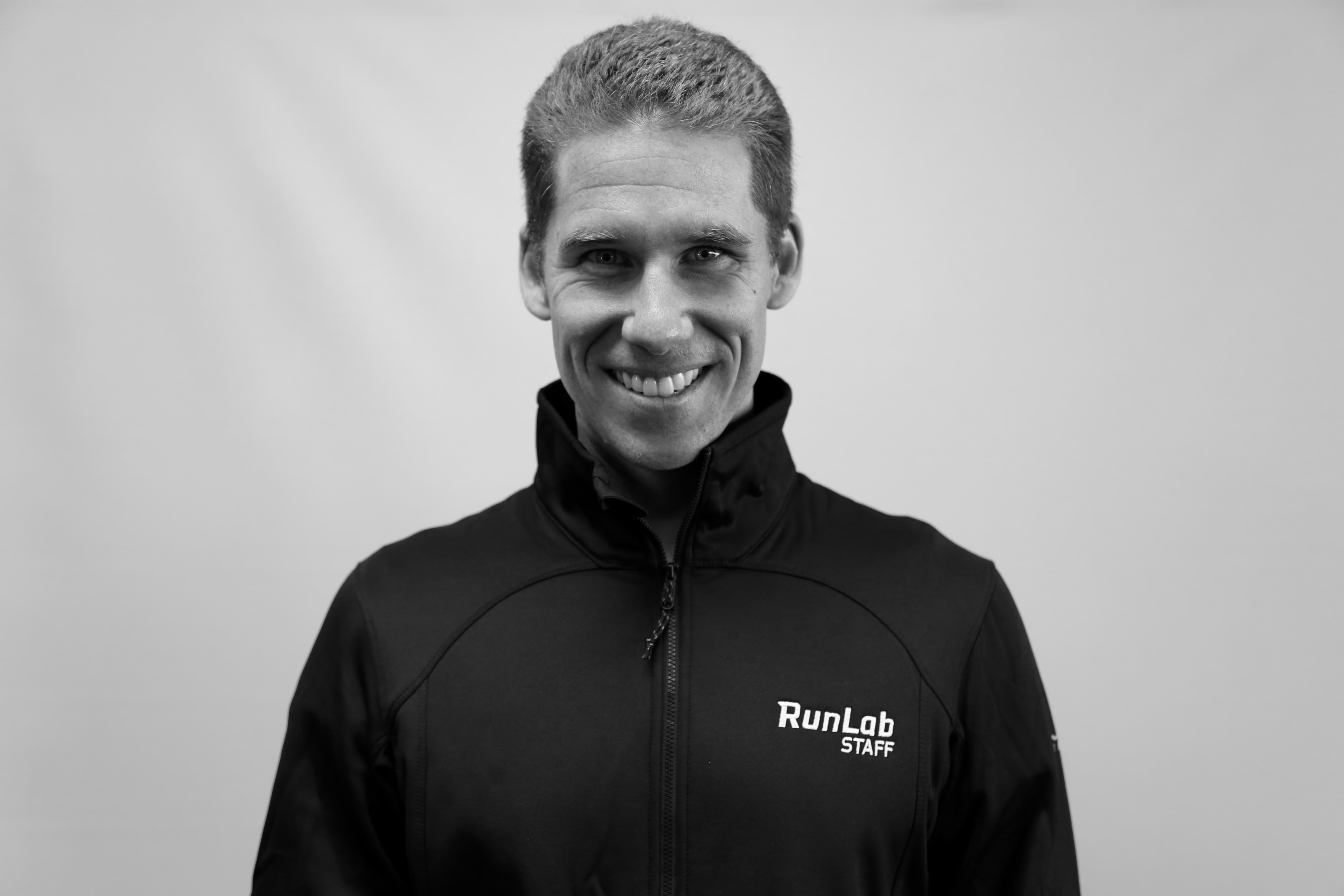 Scott Murphy Halasz, PT, DPT
DOCTOR OF PHYSICAL THERAPY
As a little kid, Dr. Halasz wanted to be a stunt man. After four years of swimming for Indiana, followed by Physical Therapy school at Virginia Commonwealth University, he landed his first physical therapy job by jumping onto a Swiss ball and simultaneously juggling. With his extensive knowledge of running and swimming biomechanics, he is a perfect addition to the RunLab team, where he is the current balance board record holder and inventor of tricks that involve kids, dogs, broomsticks, dental floss, and other household items. Unfortunately, perfecting his bag of tricks has meant testing his limits frequently, landing him an ER punch-card in his early days. Injuries to date include: stitches to the head, wrist, thumb, foot, and back, two broken ribs, wrist, ankle, talus, and two fingers; chipped teeth more than 10 times; multiple sprained ankles, both thumbs, shin splints, plantar fasciitis, IT band syndrome, strained hamstrings, patellar tendinopathy, sprained MCL, and bilateral shoulder labral tears. Each injury has been a learning experience and a way to better understand his clients and how compensation patterns develop, making him one of the best physical therapists in Texas when it comes to treating athletes. Now, as a father of three, a 2000 and 2004 U.S. Swimming Olympic Trials participant, Ironman, NCAA All-American, swim coach and veteran physical therapist, he goes to the ER much less often. Dr. Halasz still competes in local triathlons, running races and can be found pushing a stroller around town, swimming at Deep Eddy, throwing a Frisbee at Zilker, Kitesurfing on Lake Belton, or perfecting his Kermit the Frog imitation.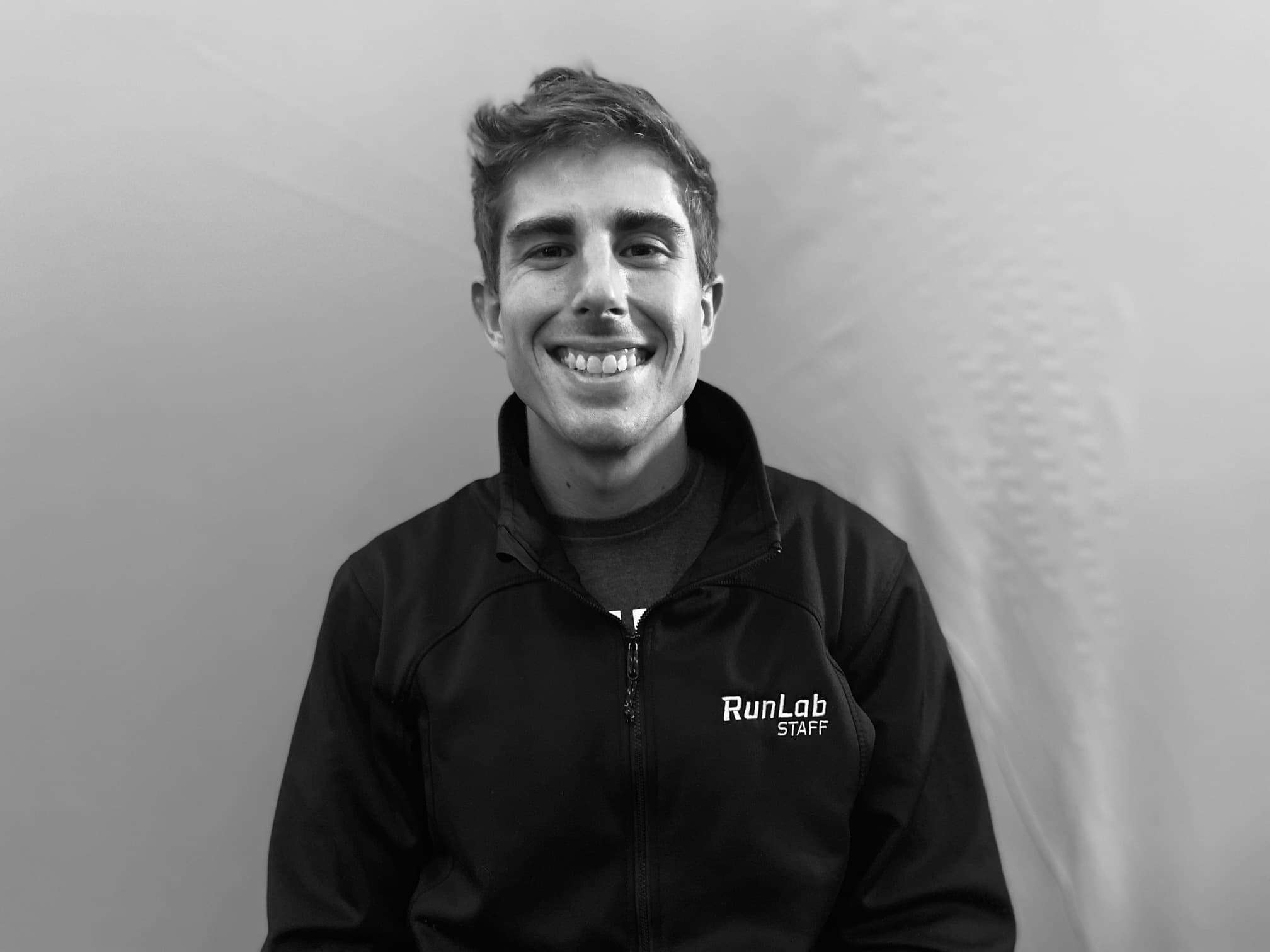 Grant Bower, PT, DPT, OCS
DOCTOR OF PHYSICAL THERAPY
Born and raised in State College, Pennsylvania, Dr. Bower earned his Bachelor of Science degree in Kinesiology at Penn State University and his Doctor of Physical Therapy degree at the University of Pittsburgh. During his undergraduate and graduate careers, Dr. Bower was a student athlete in cross-country, track and field, and triathlon.
During Dr. Bower's studies, he gained experience working in the UPMC medical system in Pittsburgh, Pennsylvania. There, he was exposed to a variety of orthopedic injuries and worked with several professional athletes. His clinical expertise includes treating orthopedic injuries of the spine, hip, and lower extremity, as well as running injuries. Since beginning his Physical Therapy career, he has become a certified manual therapist, as well as a board certified orthopedic clinical specialist (OCS).
Since moving to Austin in 2018, Dr. Bower has engrossed himself in the running community. He is a member of the Austin marathon pacing team and paced the 3:20 group the last two years. When he isn't working or running, Dr. Bower enjoys traveling, eating, and generally being active. Despite living a mostly healthy lifestyle, Dr. Bower does enjoy indulging in some of the local favorites such as Pinthouse Pizza, Whataburger, Taco Joint, and Lazarus Brewing. Some of his hobbies include competing in races, cycling, backpacking, watching Penn State football games (We Are!), and, of course, playing with his Alaskan Malamute, Rocky.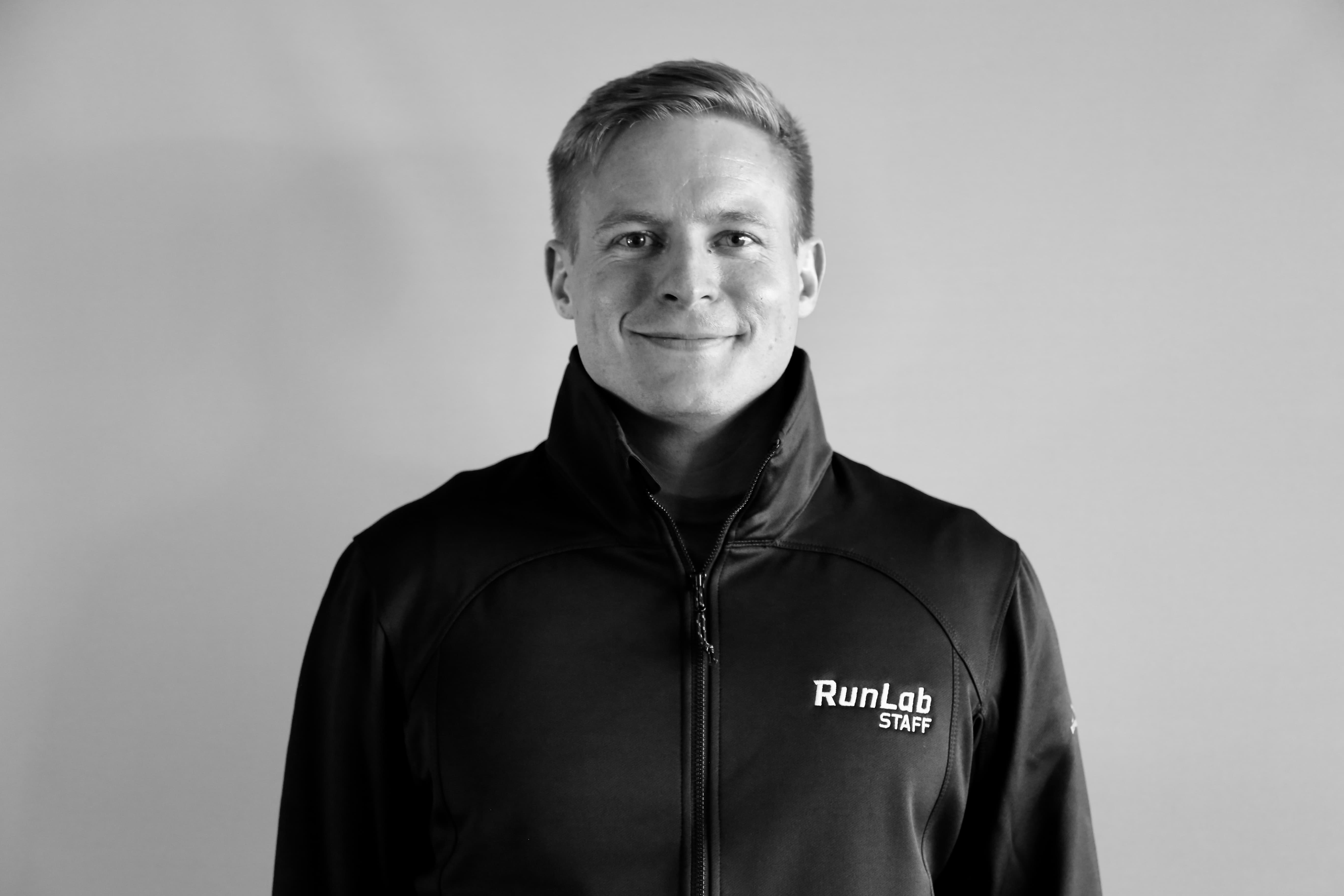 John Love, PT, DPT
DOCTOR OF PHYSICAL THERAPY
Dr. Love graduated from Texas State University Magna Cum Lade with a Bachelors in Exercise Sport Science in 2015, and again from Texas State University with a Clinical Doctorate in Physical Therapy in 2021. In addition to extensive work in clinical biomechanics and sports rehab, John has worked as part of and managed large physical therapy and sports training facilities, participated in physical therapy research, was the lead medical advisor for the 2012 Olympic Qualifying Marathon team in LA, and worked with out-patient orthopedic teams for over 7 years. John loves working with the pediatric running population and has donated extensive time to research projects surrounding motor learning, social skills, and cognitive retention in children with Autism. He works closely with UT's Texas 4000 cycling team, helping to develop training and injury prevention plans for University of Texas students each year who ride bikes from Austin, Texas to Anchorage, Alaska while raising money for cancer research. John has an extensive competitive background in Tennis, Golf, Football, Baseball, Basketball, and Track. He currently spends every spare moment either on the golf course or relaxing by water.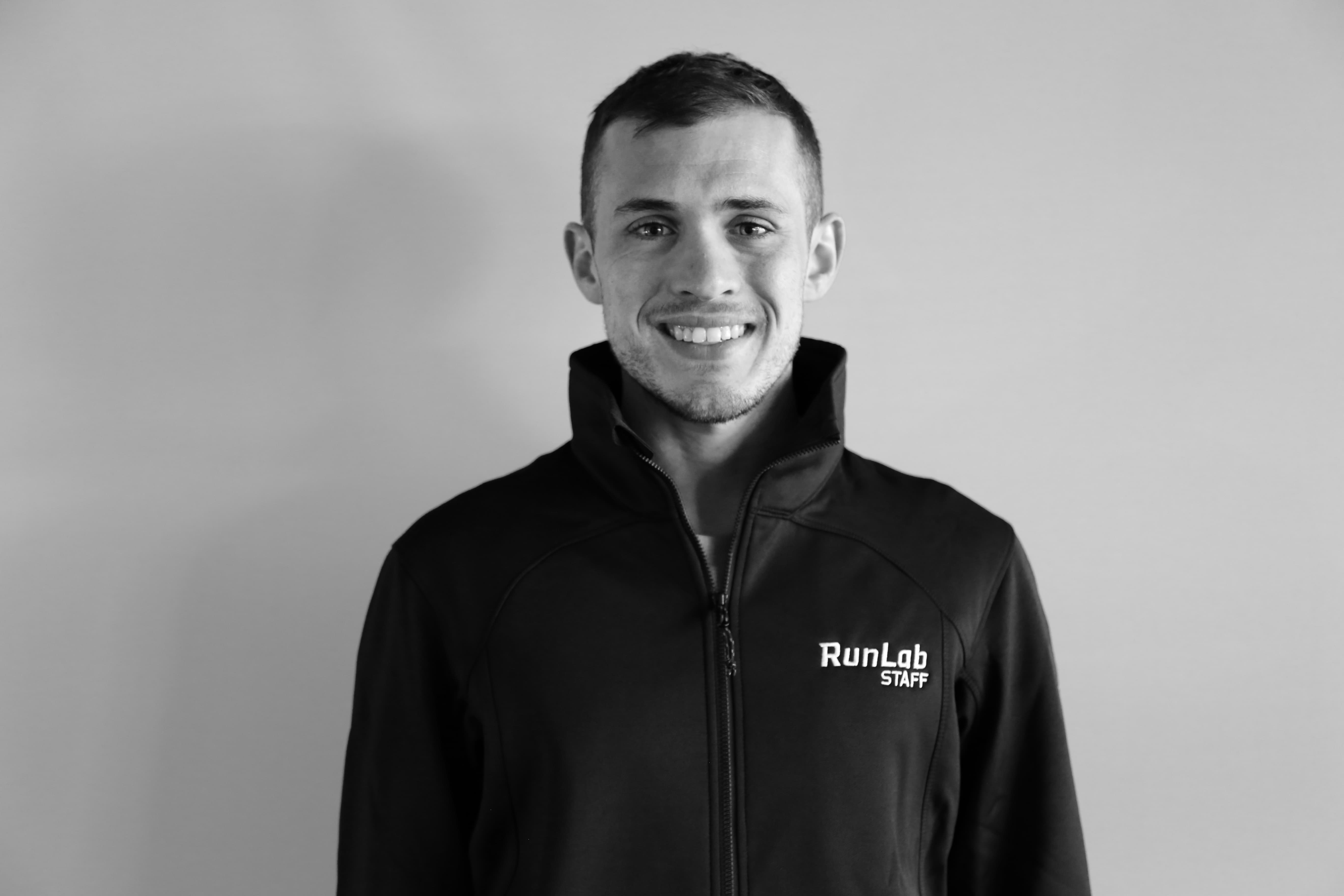 Colby McCune
CLINICAL GAIT SPECIALIST
I was raised in Manhattan, Kansas as an avid Kansas State Wildcat football fan. I fell in love with running at 10 years old when I signed up for my first road race. It was a 2-mile road race on St. Patty's day, I won my age group and after that I was hooked on running. I relocated to Texas at the age of 12 and was lucky enough to be a part of a great cross-country program at Boerne High School. I was a part of two team cross country state titles and in my final year my team won the national championship. This experience fostered my love for running and gave me the opportunity to compete at the college level. I attended Stephen F. Austin State University on a track scholarship and majored in Kinesiology. Each summer I work with high school kids as a running camp counselor because I'm passionate about giving back to the youth and using the sport of running as a catalyst to develop character and a healthy lifestyle. I consider myself a running nerd and love reading about the science and history of the sport. These days I still run and compete at the highest level that I can with the goal of qualifying for the US Olympic Trials in 2020. If I'm not running then I'm probably watching MMA and or listening to Hip Hop.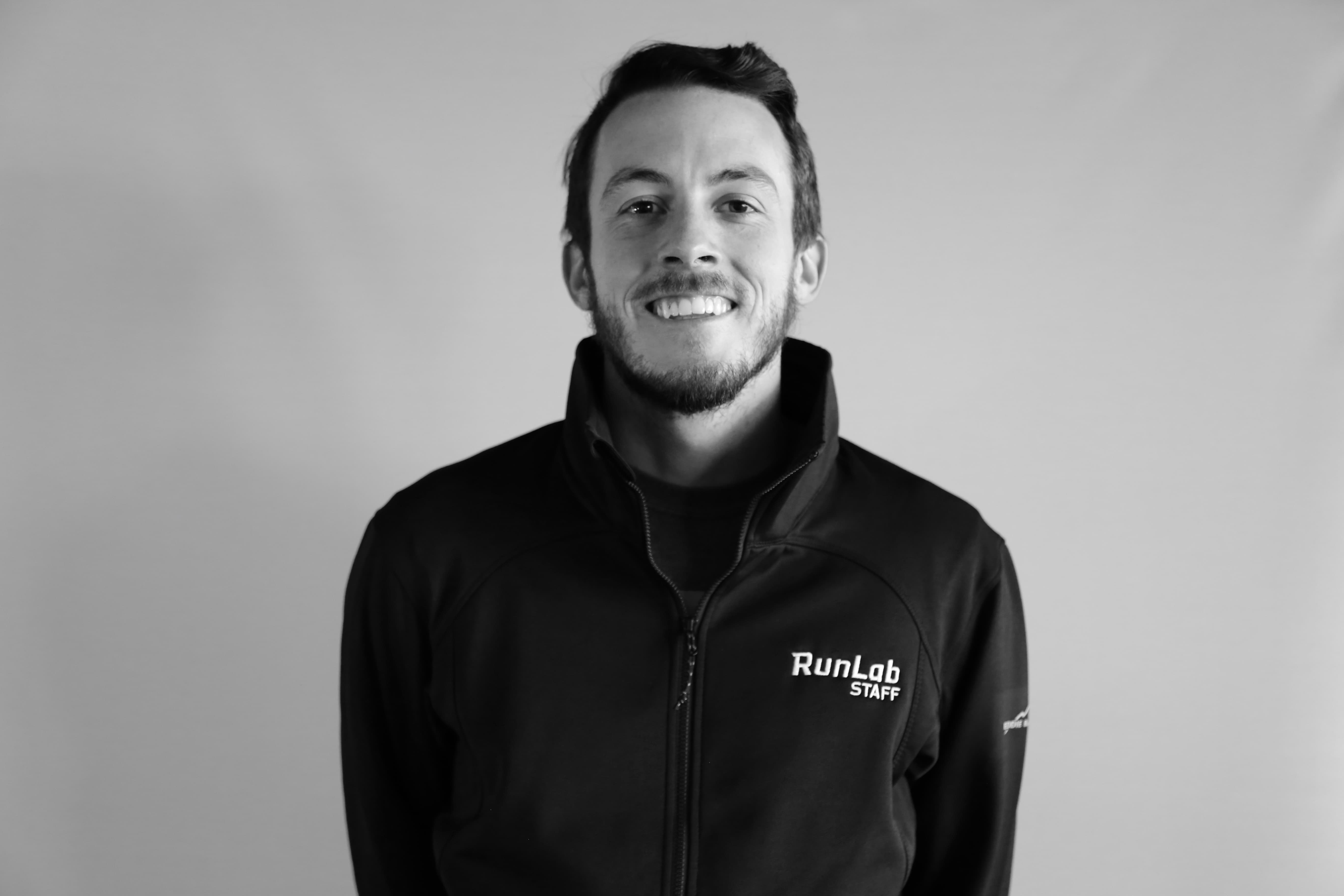 Lucas Manring
DIRECTOR OF FINANCE
BILLING MANAGER
Known for his charm and average looks, he is most recognized for his work at the Texas State Fair, placing top 10 in his age group at the slam dunk contest and landing a third-place finish at the pie eating contest, earning him the highly coveted title of Pie-Mageddon. On the track, Lucas is a five-time collegiate All-American (indoor and outdoor track & field), holds two high school state championships in the 800 meter, a top 3 finish at the Outdoor NAIA national championships, two USA Indoor Championship qualifications, multiple middle-distance records for the CMU Eagles, and a personal best of 1:48.43 in the 800 meter. Off the track, Lucas is an accomplished piano and trombone player, triathlete, adventure racer and accountant who enjoys spending his time reading about how to brew beer, stamping things with his newly acquired Notary Public stamp, and leading RunLab's free Tuesday night meetup group: The Speedshop Mafia.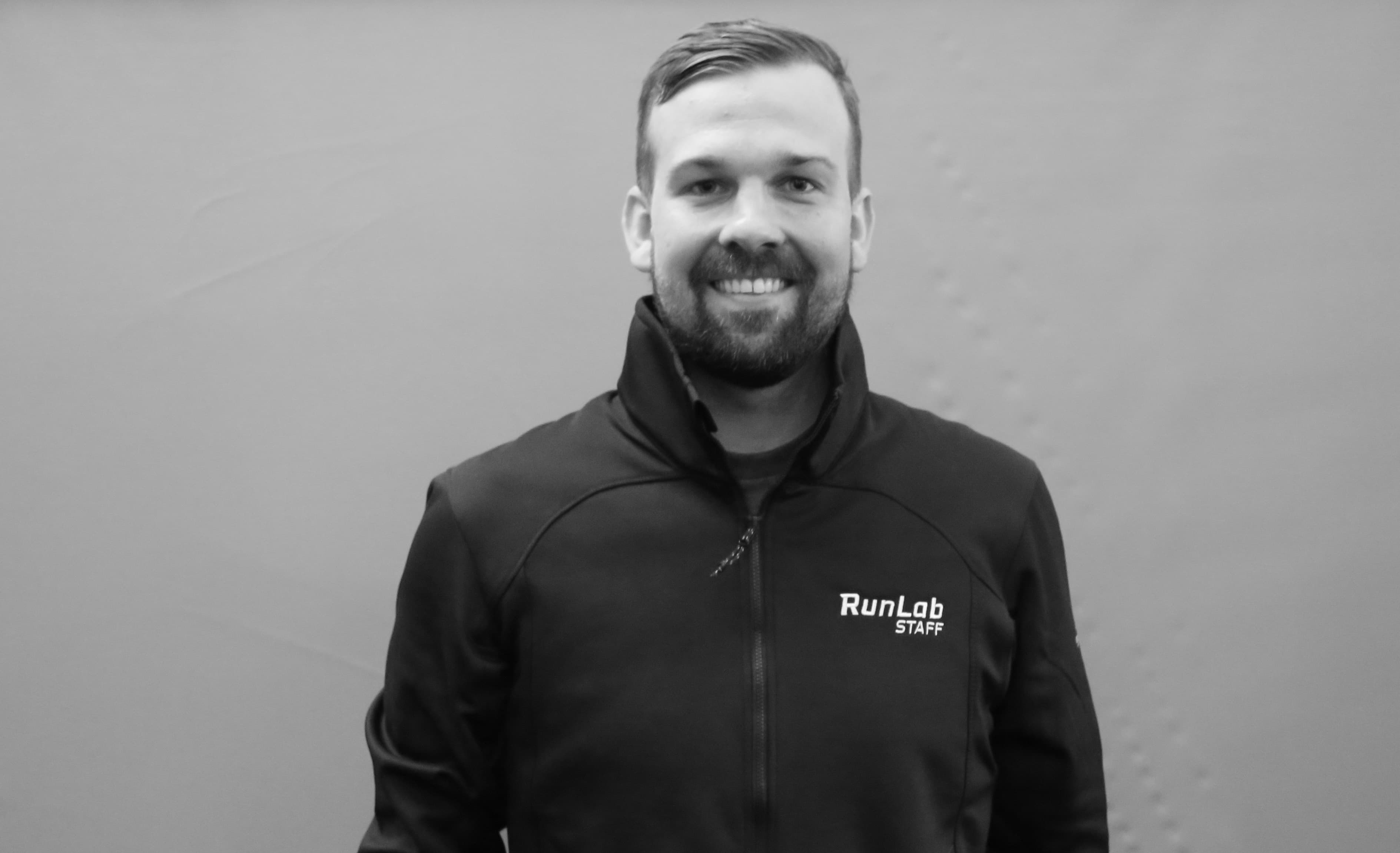 Trey Simcik
OPERATIONS MANAGER
Trey is relatively new to the world of running and endurance sports. He hobbled into RunLab in late 2016 while training for his first marathon and never really left. Today, he has dozens of races under his belt and has fallen in love with ultra distance trail running. Trey recently completed his first 100 mile race at last year's Leadville 100 and has no plans of slowing down anytime soon. When he's not out running, he can be found loving life with his wife, Whitney, and their pups, Hashbrown and Moonpie. He is a huge fan of The Office, Harry Potter, chips and salsa, and sweet tea. Trey's guilty pleasures include hot dogs, Big Brother, and the Gilmore Girls. Say hi if you see him out on the trail!